| | |
| --- | --- |
|   | Prices before taxes |
| Weekdays |   |
|   Before 7:00 am | $ 34.00 |
|   From 7:00 to 12:00 pm | $ 40.00 |
|   From 12:00 to 1:30 pm | $ 34.50 |
|   After 1:30 pm | $ 29.50 |
|   9 holes  | $ 22.50 |
| Late afternoon rates |   |
| Last price changes depending on the sunset. | $ 22.50 |
|   |   |
| | |
| --- | --- |
|   |                              |
| Weekends and public holidays |   |
|   Before 7:00 AM | $ 39.00 |
|   Until 12:00 pm | $ 44.00 |
|   From 12:00 to 2:00 pm | $ 37.00 |
|   After 2:00 pm | $ 30.00 |
|   9 holes | $ 22.50 |
| Late afternoon rates |   |
| Last price changes depending on the sunset. | $ 22.50 |
|   | $ 19.00 |
|   |   |
| Electric carts |   |
|   |   |
| Valid for 18 holes | $ 36.00 |
| Last price change | $ 18.00 |
|   |   |
| Club rental |   |
| Golf bag including 12 clubs and a hand trolley | $ 39.00 |
| Ball baskets |   |
| 40 balls (small) | $ 6.50 |
| 80 balls (big) | $ 9.50 |
| Cards for 10 baskets | $ 90.00  |
| Cards for 20 baskets | $ 160.00 |
| Hand trolley | $ 7.00 |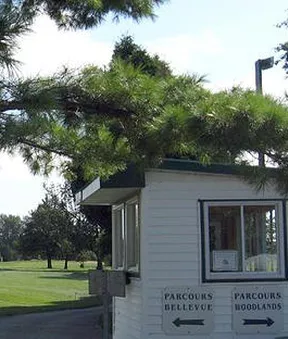 n.b. Prices and packages are subject to change without notice.
| | | |
| --- | --- | --- |
|   | Except for public holidays | Price before taxes |
| 1 persons + 1 electric cart | Monday to Friday  | $ 46.00 /person |
| 1 persons + 1  electric cart | Monday to Friday after 1:00 pm | $ 42.00 /person |
Monday to Friday inclusive

Weekends & public holidays: after 1:30 pm

Taxes Included

10 rounds:
$ 420.00
20 rounds :
$ 810.00
40 rounds :
$1520.00
Now available for ticket book holders

Use your tickets to play on weekends and public holidays from 10:30 am, a green fee with shared electric cart in exchange for two tickets.
Booklet 40+ With the possibility of becoming a member
With the purchase of a forty (40) rounds booklet, you can become a restricted member. The $ 85.00 fee includes; taxes, participation in member tournaments, club membership card, Golf Québec membership card (handicap system), membership committee dues. Note: To be paid to the administration only if the person wants to become a member and participate in tournaments.
No refunds will be given after the start of the season. The Club is not responsible for golf items or equipment lost, damaged or left in storage on its property. The golf season will end on October 30, 2022. If the club remains open after this date, a minimum green fee may be required from the subscriber.
Pro's Shop
book your tee times.
Discover our new collections of equipment, clothing and shoes.
Clothes collection
Titleist Clubs
Foot joys clothing and Foot joys shoes.
Sketches collection 
Be assured that you will find the most competitive prices on the market.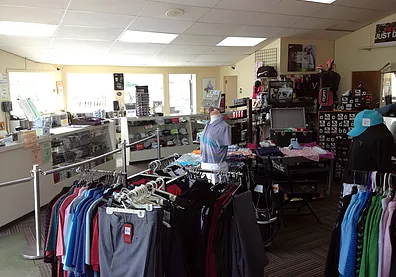 HAVE A GOLF LESSON
and have fun on the course.